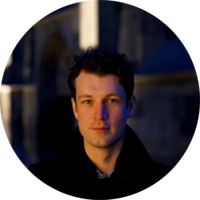 Adnan Mehonic
Lecturer & RAEng Research Fellow at
Department of Electronic and Electrical Engineering
University College London
Biography
Mehonic is an experimental solid-state physicist and electronic engineer, with interest in functional materials, nanoelectronics, power-efficient and novel computing paradigms. He is a member of the Electronic Materials & Devices Group and Nanoelectronics & Nanophotonics Lab at the Department of Electronic & Electrical Engineering, UCL.
He is  currently working on the development of power-efficient computing systems (neuromorphic systems) based on memristors. He is interested in non-von Neumann computing paradigms where the physics of memristive devices is harnessed to perform both memory and computing in the same medium without the need to shuttle data between memory and processing units.
His work includes co-design of devices, circuits and algorithms that would enable on-chip implementation of machine learning/artificial intelligence. He is looking for ways to increase on-device processing by developing application-specific systems with the holistic approach (materials->devices->circuits->algorithms->applications) and considering non-conventional methods for information processing (e.g. spike-based computing).